Vintage Style Necklaces of Wynken, Blynken & Nod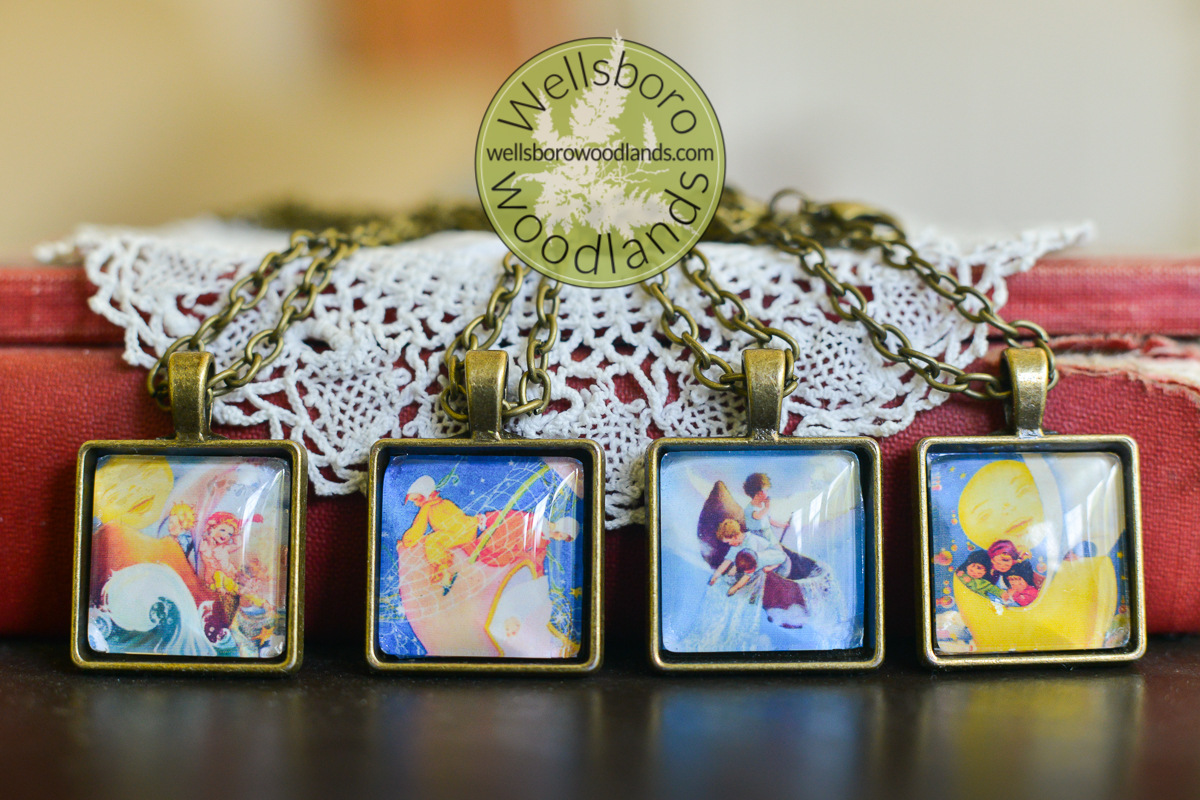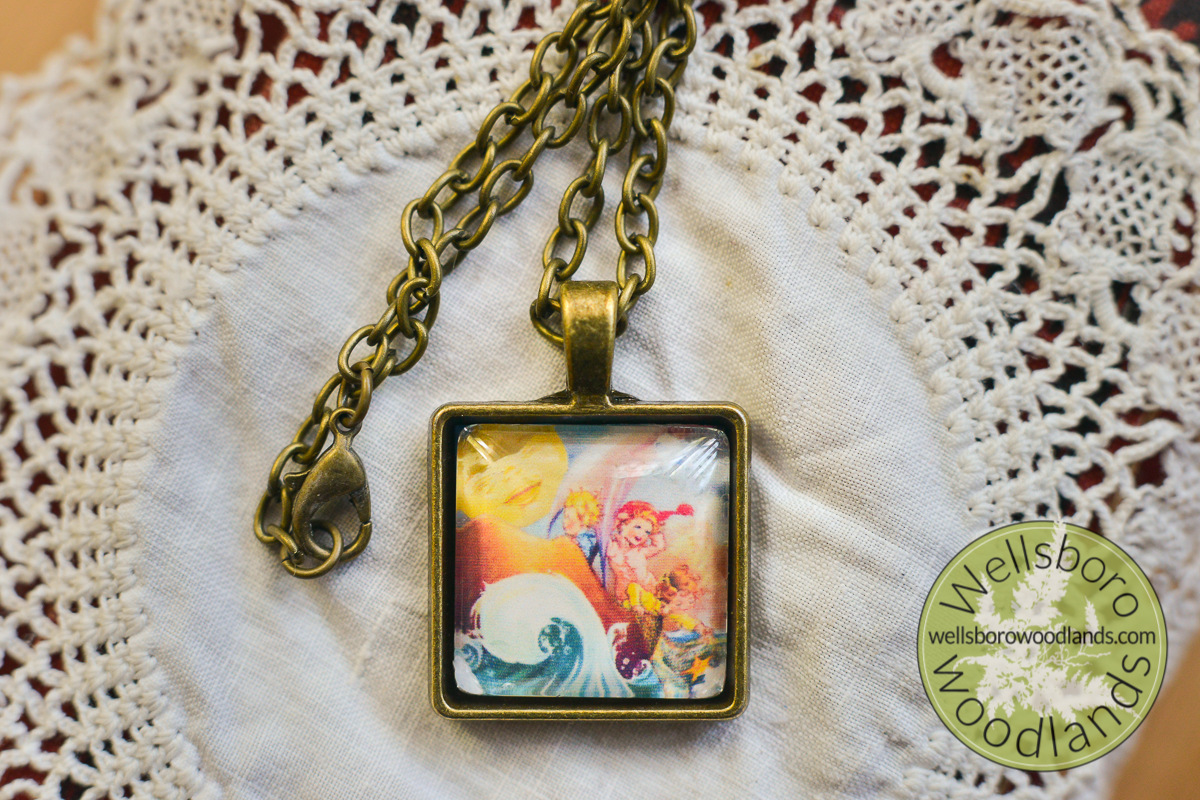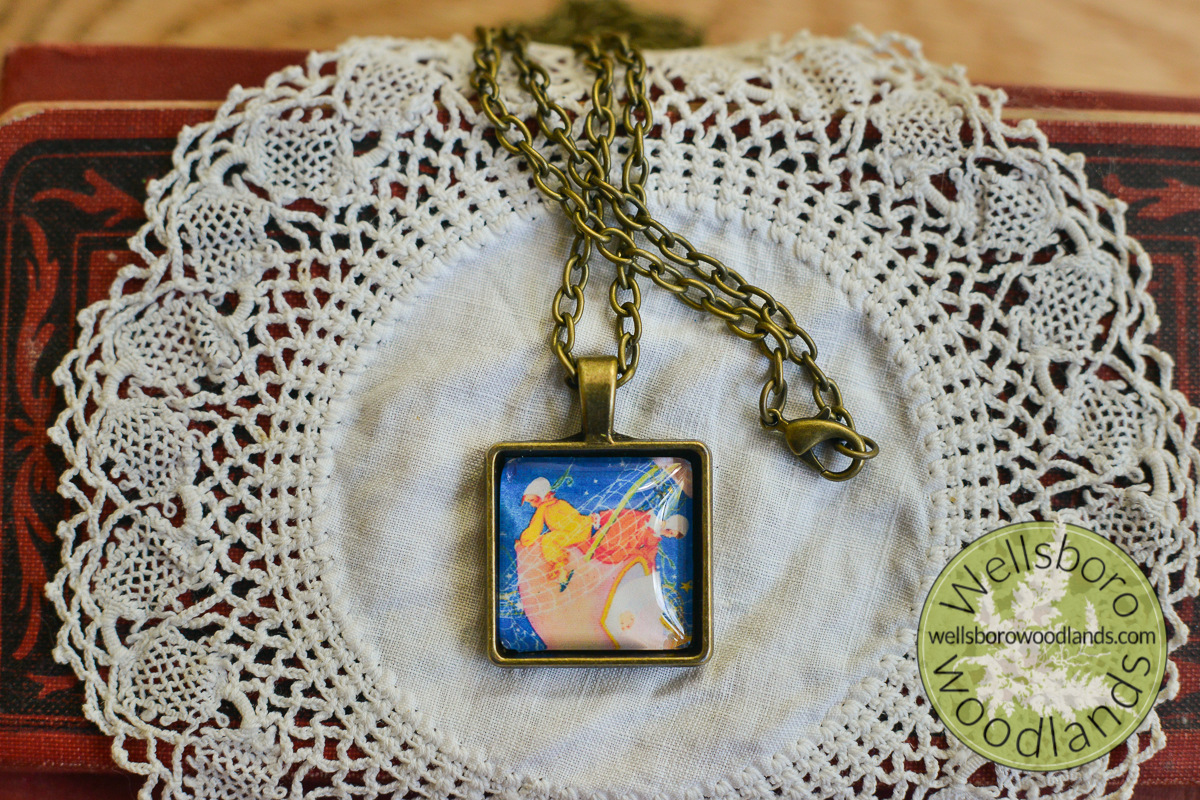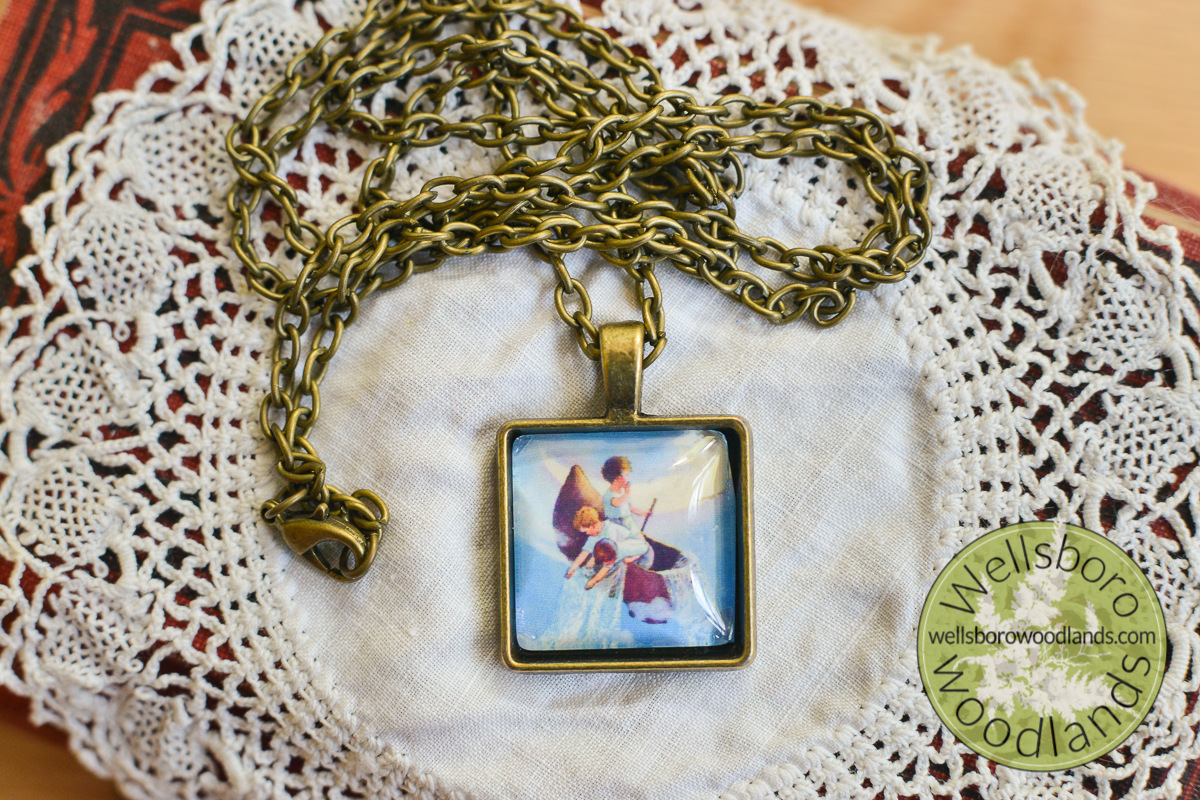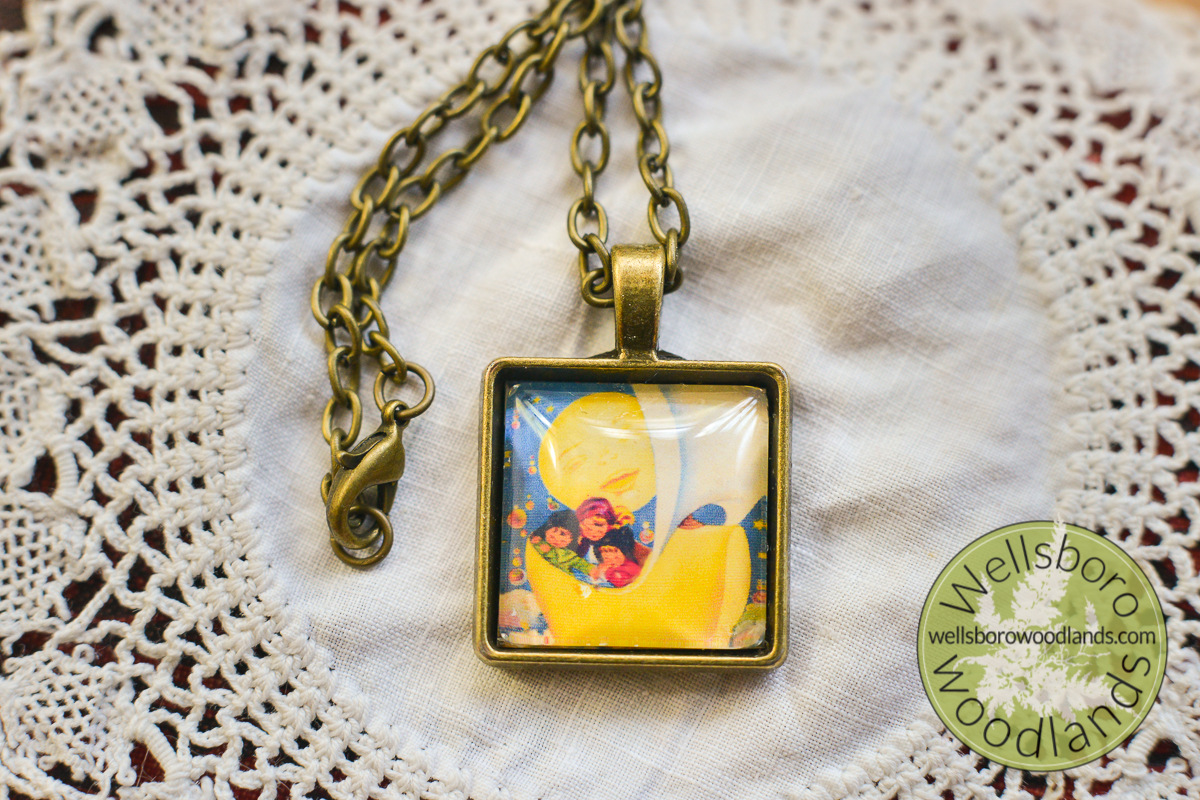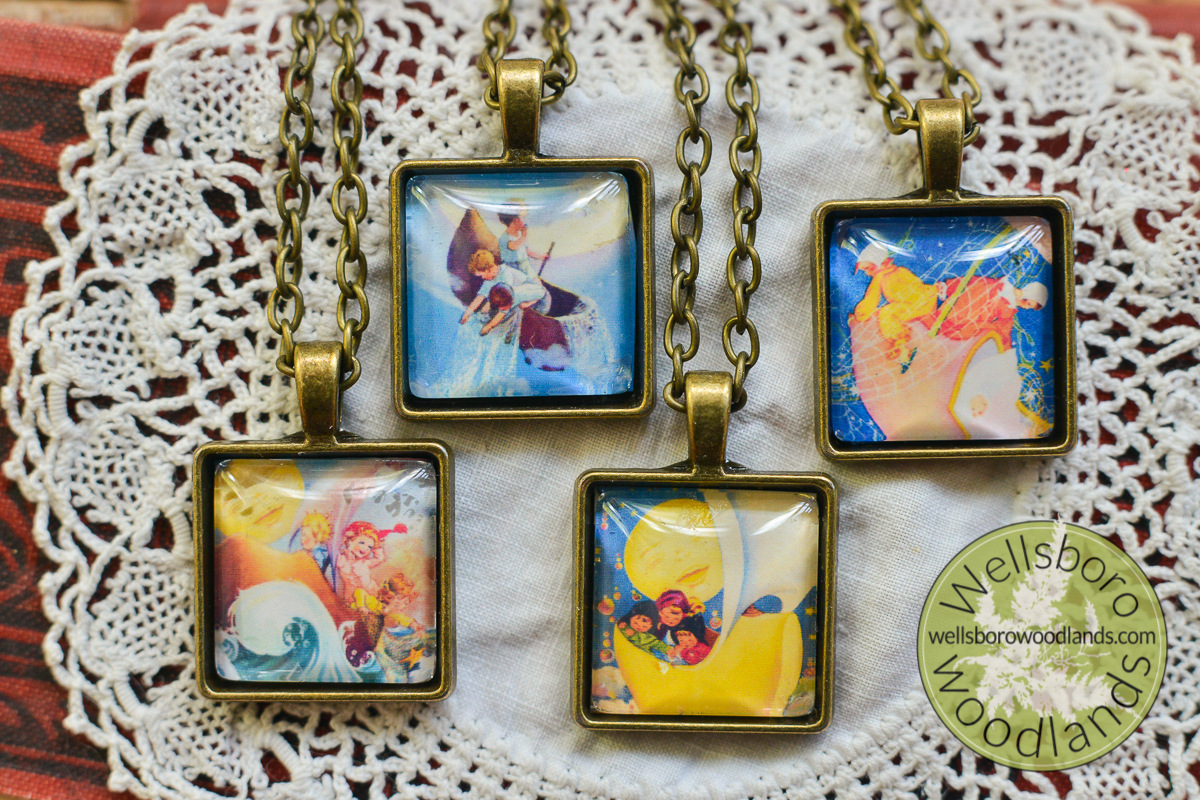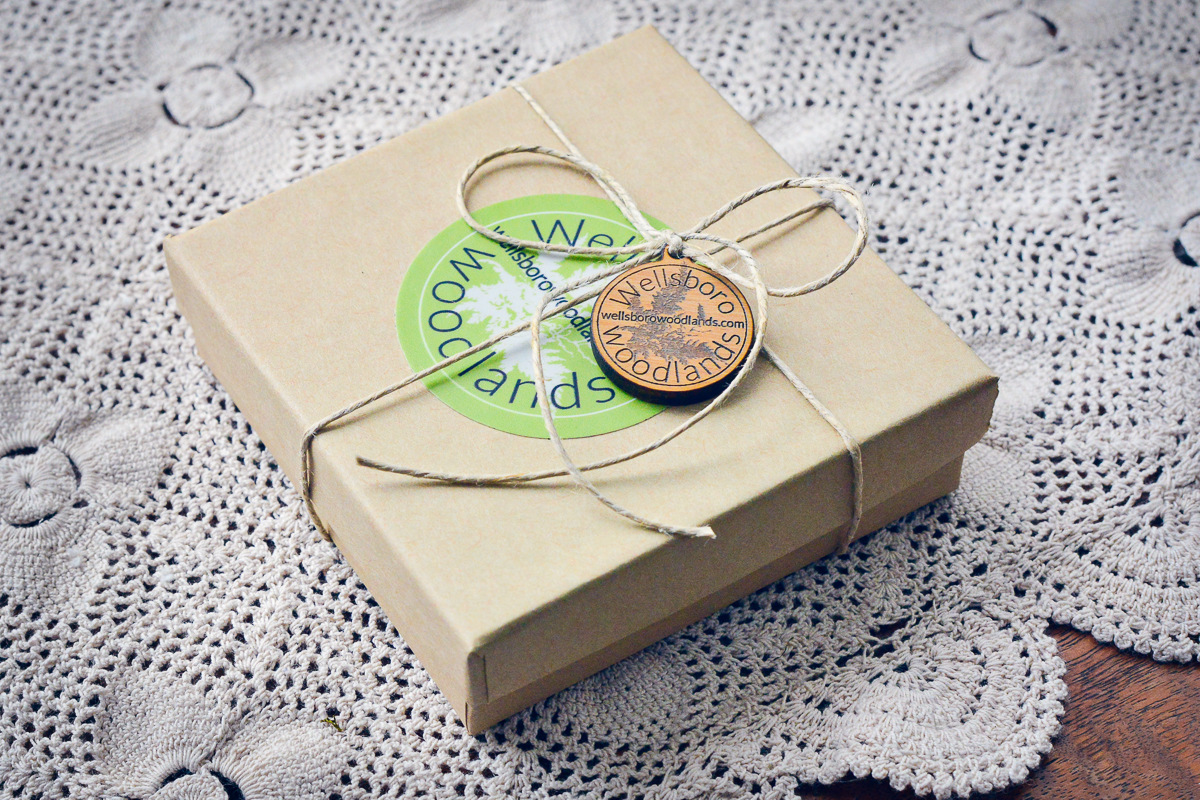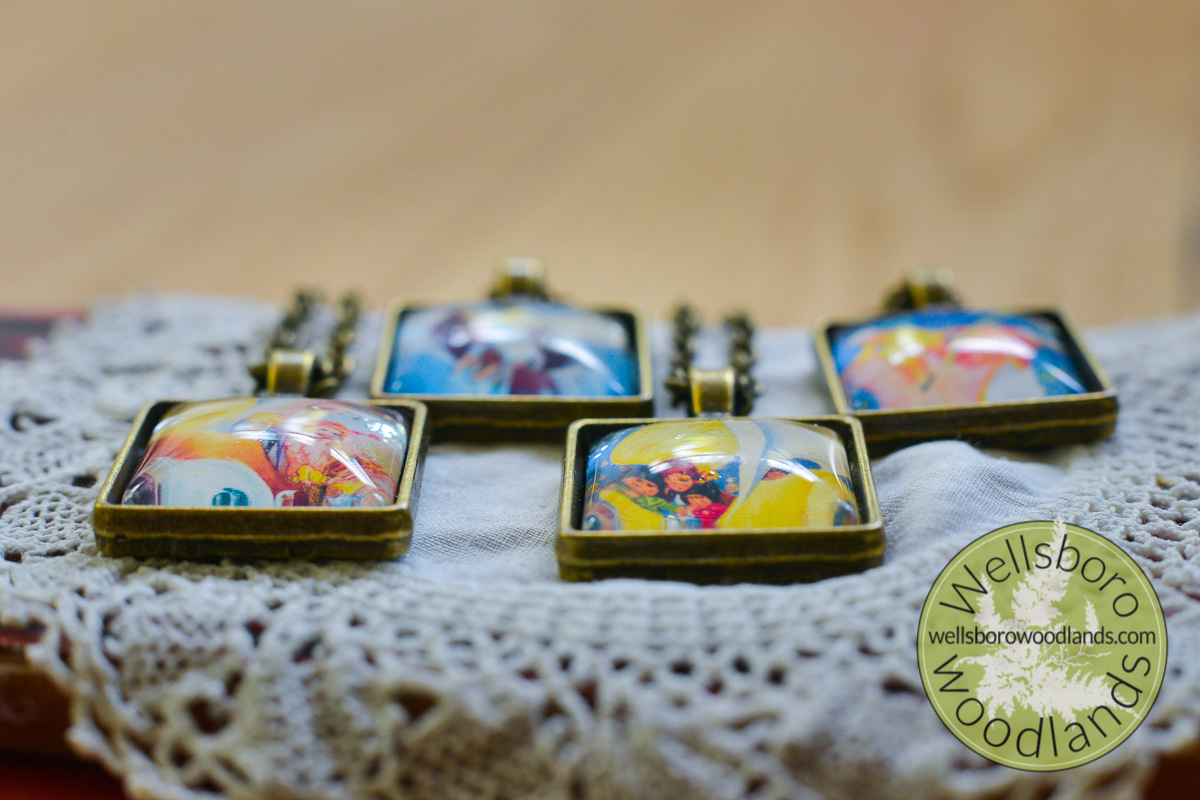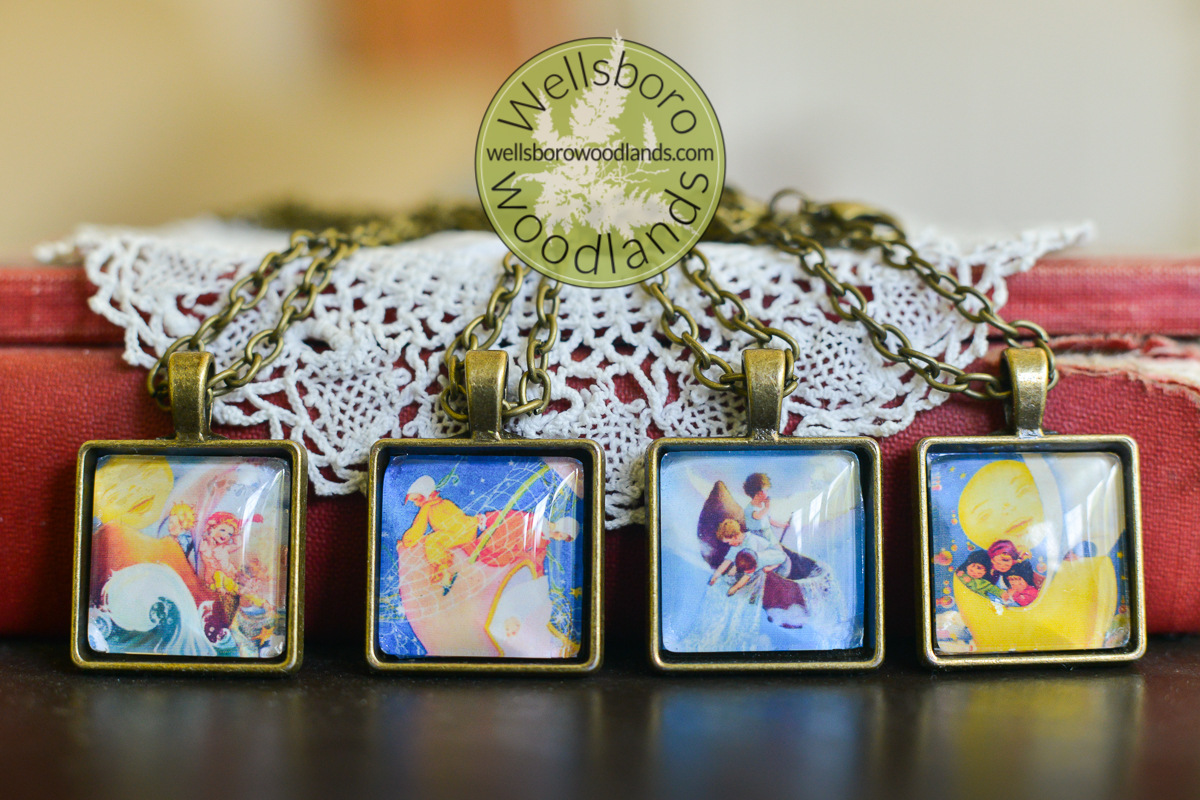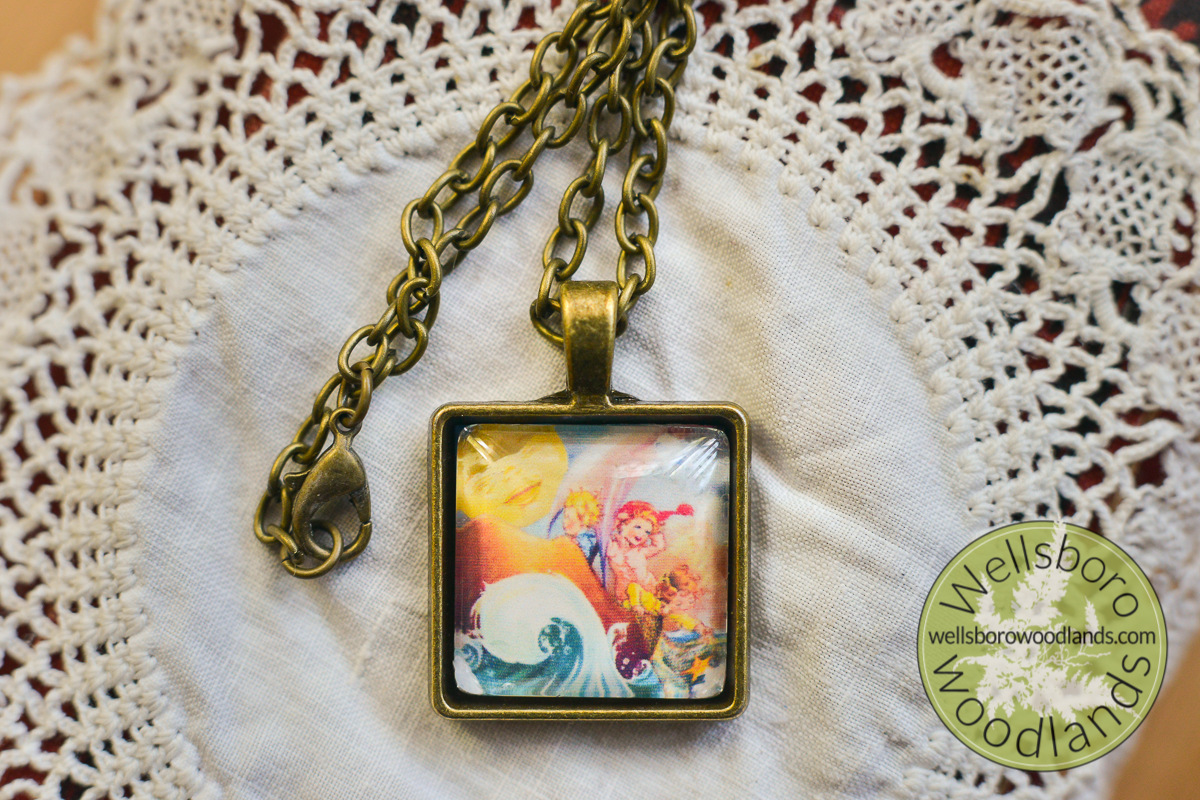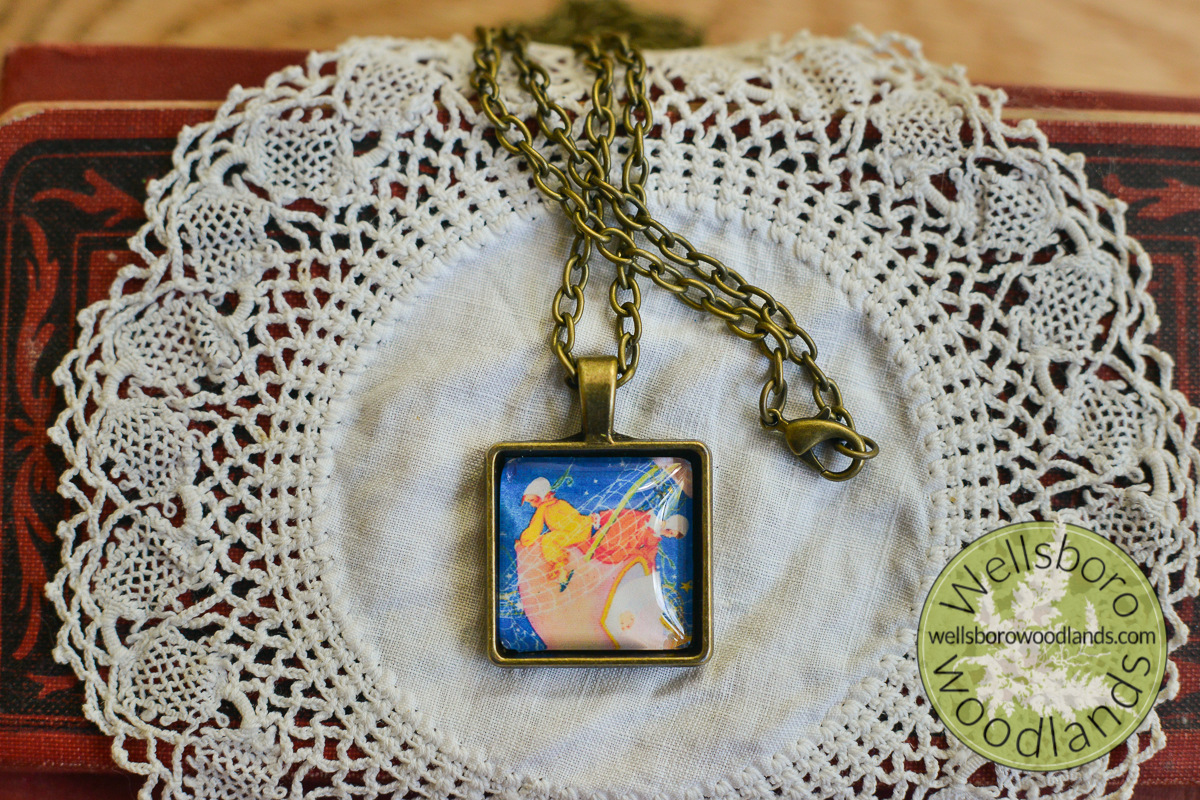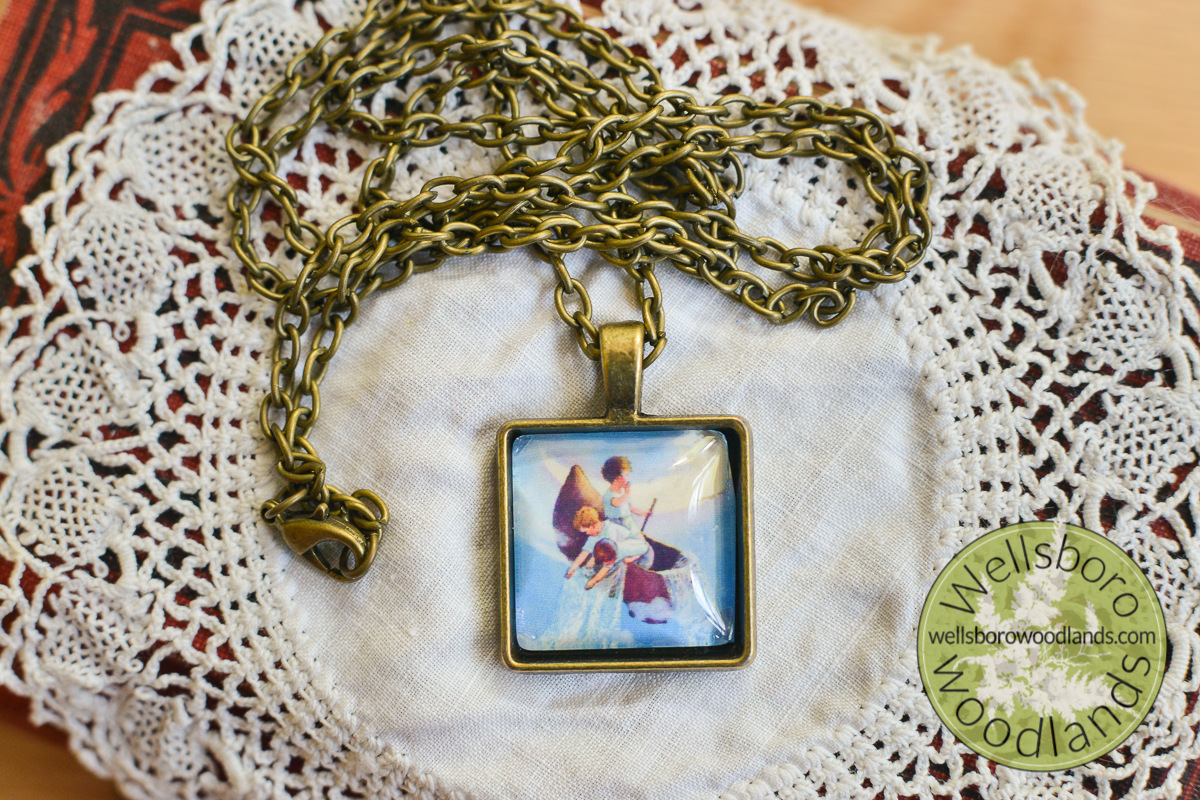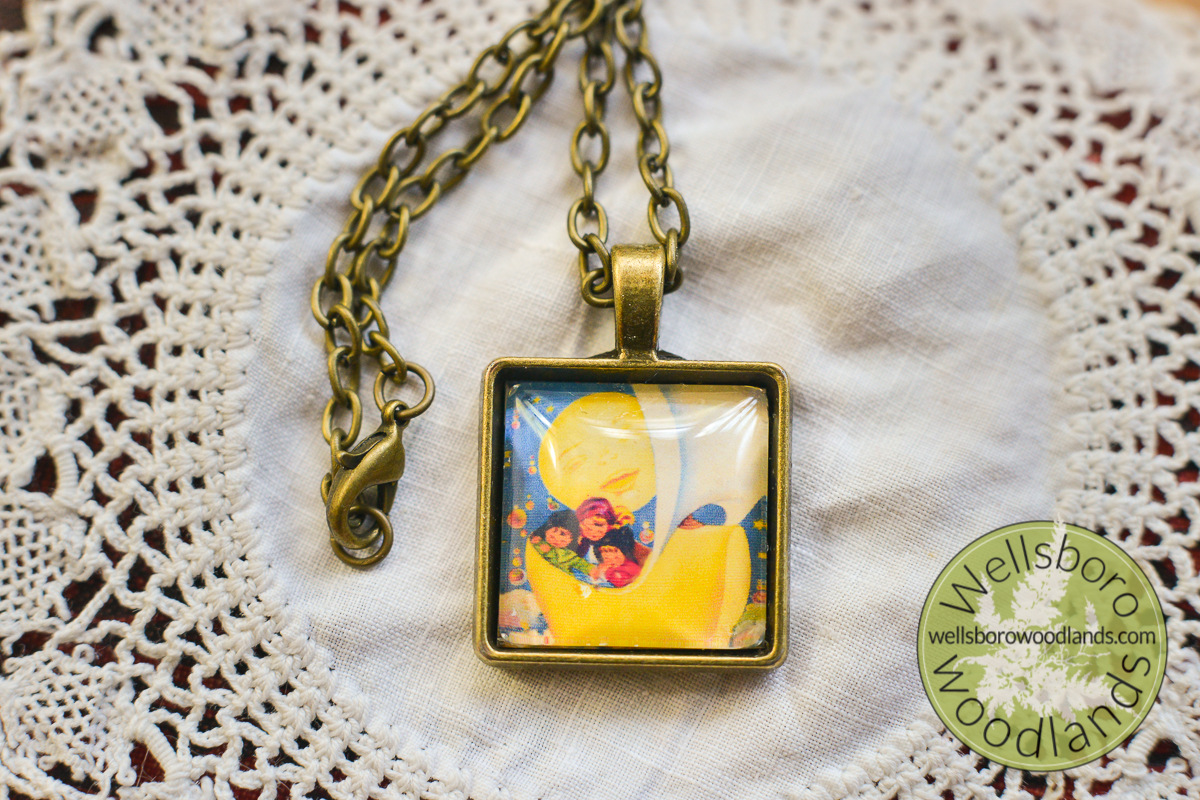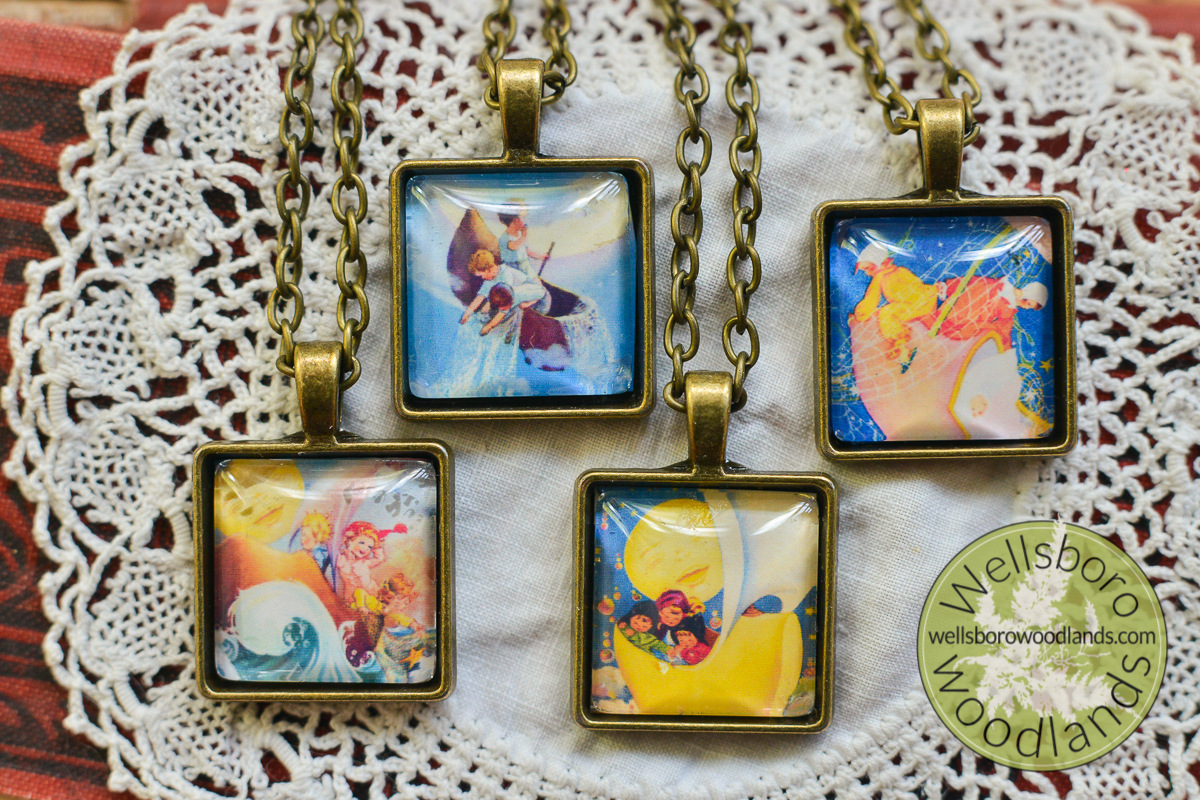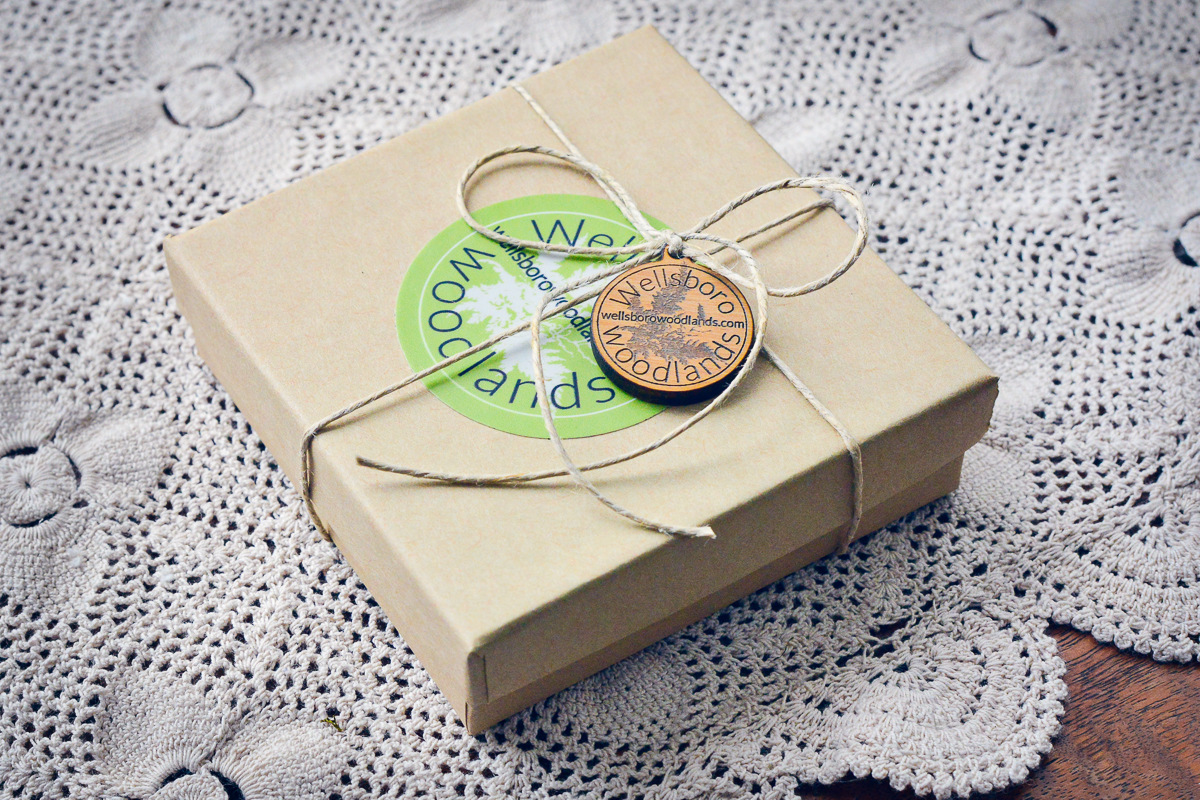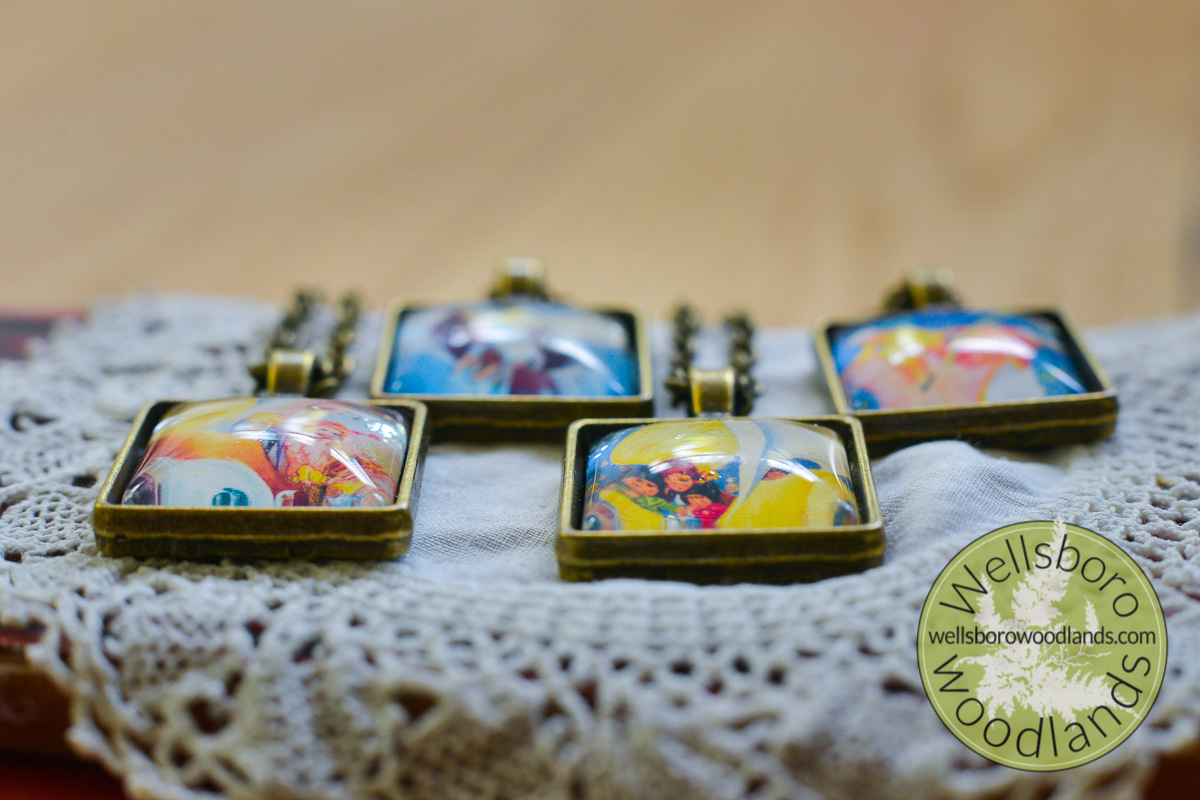 sold out
Vintage Style Necklaces of Wynken, Blynken & Nod
These beautiful vintage style pendent necklaces are crafted with antique images depicting the famous story of Wynken, Blynken & Nod which was the inspiration for Wellsboro's beloved fountain on the Green. There are 4 images to choose from with each having a different color pattern allowing a full set of 4 to go with just about any outfit.
The pendents are hand made with love right here in Wellsboro PA. They come with an "antique bronze finish" 26 inch chain or can be strung with your favorite ribbon for an added accent. The charm is 7/8 inch square and is made with domed glass tiles
Each Vintage Necklace is delivered in a craft box adorned with the Wellsboro Woodlands logo. Lovingly made in Wellsboro, PA.
The Vintage Necklaces are sold individually or in a set of all four and are esetially four for the price of three.